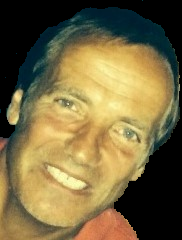 Zynergy is owned by me; Flemming Frandsen. I have for more than 30 years been employed in AudioNord International A/S, a holding company that owns HiFi Klubben (hifiklubben.com) and has owned the hi-fi loudspeaker company DALI (dali.dk) and the hi-fi electronics company NAD (nadelectronics.com).
My career in AudioNord has given me loads of experience:
1982 – 1986: Sales- og marketing assistant with responsibility for catalogue/newspaper production in HiFi Klubben – then Danmarks Hi-Fi Klub.
1986-1989: Studied economics in Aarhus University while still working as a salesman in HiFi Klubben in Aarhus and writing copy for the catalogue and adverts for HiFi Klubben.
1989-1995: Managing Director for Audioscan that previously had been HiFi Klubben's biggest competitor but had been acquired by AudioNord in February 1989. Audioscan was turned around from a deficit of 16 million DKK/year to +6.5 million DKK in my time as Managing Director.
1996-1999: Managing Director for NAD Electronics in London with outsourced production facilities in among others Singapore, UK. USA, Taiwan, China and the Philippines. NAD Electronics was in 1999 when the company was acquired by our distributor in Canada, Lenbrook Inc, profitable for the first time in eight years!
1999-2002: Managing Director in AudioNord Distribution – a division in AudioNord International that was responsible for all logistics and service in HiFi Klubben.
2002-2008: Managing Director in HiFi Klubben that had 38 shops in 2002 and today has more than 100 shops and a revenue above 1 billion DKK (>150 million USD).
2008-2012: Managing Director in AudioNord International A/S.
2012-2016: Chairman of the Board in AudioNord International and DALI (from 2003).
In conjunction with a planned generational take over I left AudioNord International in 2016 and sold my substantial share of the company back to the original founder.
Today I invest in small companies that either are start-ups or middle sized companies with a need for turnaround or increased efficiency.
I also spend a lot of time advising companies either as a Board member, in Advisory Boards or as a mentor and I am a member in Connect Denmark  (a network that through springboards and/or pitch training help new and smaller companies "crack the nut").